The usage of cryptocurrencies is growing in importance at this trying time, while other factors are also at play. Many people could recognize the benefits of digital coins even before all the recent abrupt changes in the world of receiving crypto payments.
The introduction of virtual coins as a payment option happened much sooner than expected due to the ongoing expansion of e-commerce, and it has already established its security for both business owners and their clients. In this post, we'll go into great detail about the conditions and setup of the crypto-processing task necessary to figure out how to accept cryptocurrency payments.
Understand Cryptocurrency and Its Regulations
Numerous entrepreneurs wonder how to accept payments in crypto. To touch on this topic, let's dwell on the definition. Cryptocurrency is a digital currency. A decentralized payment system handles the emission and accounting of virtual tokens autonomously. Like all other coins, Bitcoin is based on Blockchain technology and has grown to be the world's first and most well-known digital token. Due to the sharp rise in virtual money values, interest in it has recently grown.
Unlike typical money or other financial assets, crypto is a brand-new phenomenon. It differs from cash in that you directly control the currency. Therefore, a bank or other licensing organization is not necessary. Japan is the most forward-thinking country in this sense, having accepted Bitcoin as legal money on par with the yen. Other countries regard it as a monetary or virtual asset, frequently exempt from taxation. The market of crypto payments is relatively new compared to the stock market, so different ways exist in various countries.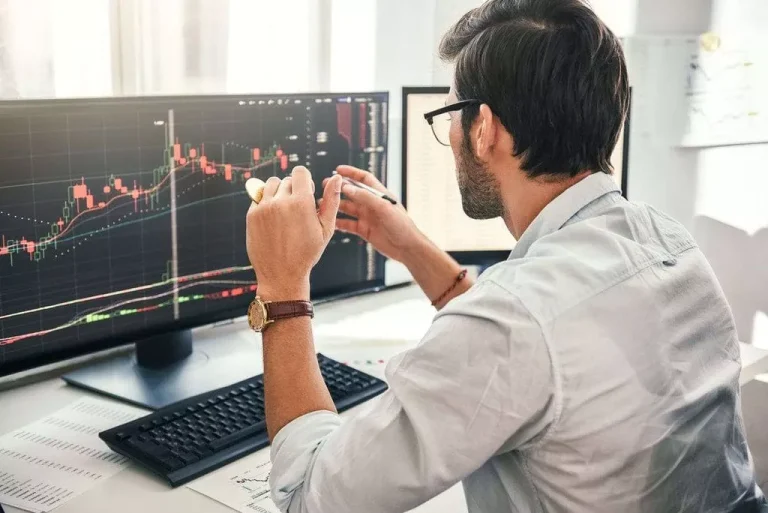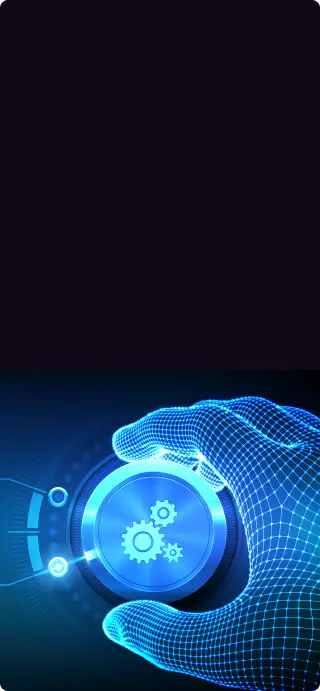 Turnkey Brokerage Solution For Your Business
Get the most profitable fully licensed fx/crypto brokerage software or ready-to-operate business in 48 hours. Best-in-class web & mobile trading platforms, sales-driven CRM, full integration with MT4/5, and 150+ payment providers.
Crypto Wallet or Crypto Gateway or Crypto Payment Processor
You have a few alternatives to consider when processing virtual money in the professional landscape: Wallets, crypto payment gateways, and payment processors. Let's touch on each alternative:
Wallet: To store, transmit, and receive digital coins, you can use a crypto wallet. It gives you a safe way to handle your holdings and lets you save all your tokens in one location. On the other hand, they tend to be more concerned with transactions and storage than full-featured payment processing, which businesses may not need.
Crypto Gateway: The crypto payments gateway service makes the conversion of virtual tokens into regular fiat currencies possible. Thus, it allows companies to accept crypto payments. Businesses can thus connect with current processing systems to offer a seamless payment experience to customers who pay with cryptocurrency.
Payment Processor: It is a service that takes control of transactions on behalf of specific businesses. They provide various services – accepting cryptocurrency payments, making transactions, and automatically converting virtual coins into fiat money. Such systems are always rich in functionality, including invoicing, recurring payments, and reporting tools.
You need to choose the solution that best meets your company's requirements. You should compare the features, security measures, cost, and integration options different vendors offer. Do your research and choose reliable services to keep your customers' payments safe.
A verified gateway can open the door to the necessary infrastructure to make transactions possible for companies willing to accept cryptocurrency payments. A crypto payments processor is the best option among ventures needing more extensive payment processing features, including invoicing and reporting.
With the aid of a payment processor, businesses can rapidly and securely process transactions and accept cryptocurrency payments from customers. Due to the built-in rapid conversion mechanism, most payment systems now support various digital coins and make it easier to convert them to fiat currency instantly.
With the help of this processor, users may automatically and easily accept crypto payments on the website, utilize several financial instruments, and get transaction information. In your account, you can always keep track of the history of transfers, the current status of payments, and client information.
What You Need to Accept Cryptocurrency
The two most popular methods are direct payment acceptance and third-party payment processors.
Direct payment
You can transfer money directly between accounts (or wallets) using virtual coins since no single entity controls them. A series of actions subsequently takes place when you create a QR code connecting to your wallet's address or an alphanumeric string serving as its identification:
The platform provides the buyer with the QR code.
The client reads your QR code.
The client inputs their secret word, which serves as a password.
The transaction is visible on the public ledger or blockchain.
The transaction gets confirmed.
A transfer of cryptocurrency ownership occurs.
It costs nothing and takes around 10 minutes. It does, however, require a lot of administrative effort from the merchant.
Third-party payment processors
The option is to make crypto payments through a third-party payment processor. This feature often has a charge, but it's only 1% or less. Additionally, it will handle the problems that make direct payments difficult.
Some options analyze prices on cryptocurrency exchange to determine the best price at the moment of sale. The suggested pricing is up for discussion between the consumer and the business. If both parties concur, that price completes the deal. Regardless of any price modifications that may have occurred that day, each party is fully aware of what they paid or got. After deducting the 1% transaction charge, the retailer receives the same amount of virtual coins as the selling price.
How a Cryptocurrency Payment Transaction Works
Let's figure out how to accept crypto payments as a business. Since digital currency is not physically present, it cannot be pocketed like regular money. Instead, blockchain technology secures the ownership of a coin by registering it and disseminating information about it across the network.
Ownership shifts to the other party whenever you transmit cash or crypto pay them. A payment is, therefore, a request for ownership to transfer. It is processed using an algorithm, but because the blockchain is decentralized, users are responsible for ensuring the algorithm works correctly.
The public and private keys are necessary to send crypto. When we say someone has virtual money, we mean they have access to a key pair made up of a public key, to which a certain amount has previously been sent, and a unique private key, which allows them to send those coins to another location.
Public keys, also known as addresses, are an improvised collection of random letters and numbers. It works in the same way as an e-mail address or a network username. Because they are public, you may securely share them with others. Someone must know your crypto address to transfer your digital tokens. The private key is another string of letters and numbers. They, like email passwords and passwords, must be kept private.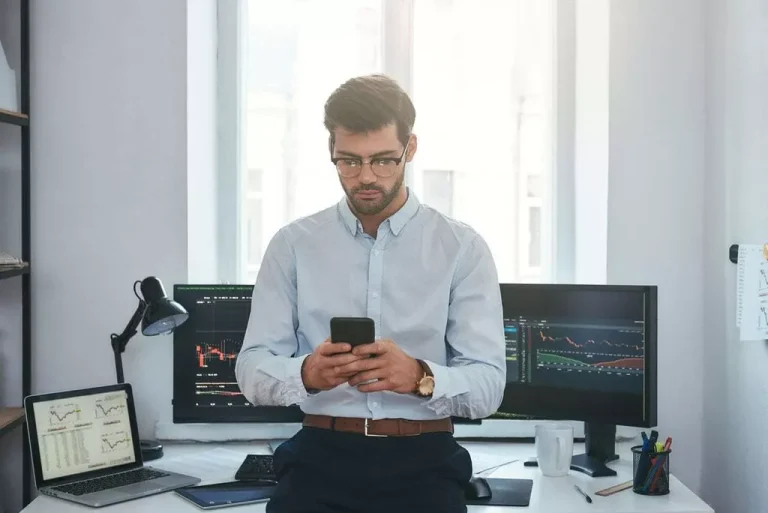 Pros & Cons of Accepting Crypto Payments
There are countless positive sides to using virtual money as payment. The speed of transactions while accepting crypto payments is substantially faster than when using fiat money. Each operation makes use of distinct ciphers, and data processing makes use of crucial verification. It is the maximum degree of security and quickness.
Moreover, the blockchain contains information about the operation that cannot be changed. At the same time, this digital ledger is open to the public, making it simple to review the transaction history as needed.
The absence of middlemen (financial institutions) is a significant leg up to any firm. Decentralization, or the idea that neither banks nor the government can control it, is the basic concept behind the crypt. The user has access to all the information they need to perform activities.
Everyone knows the fees that banks and other money transfer businesses charge. Many providers don't have a cap of 1% to 2% of the transaction, and some charge up to 5%. Naturally, it is incredibly annoying, especially for small businesses. In comparison, the commission cost in digital coin transactions is hardly noticeable.
The fact that the form of payment is still not widely accepted is the root of all crypto operations' business-related drawbacks. First, there are no chargebacks. It implies a transaction that has already been completed cannot be disputed. It can occasionally be advantageous since it prevents issues brought on by dishonest market players. However, you should pay close attention to the accuracy of the information because the sender is solely responsible for any errors. Secondly, even while using Bitcoin as payment is highly promising, not all market players now use it. Conservative businesspeople do not trust these transactions and prefer regular payments through banks and other foreign services.
However, business and cryptocurrency are growing to be more entwined. More and more entrepreneurs wonder how to accept crypto payments on website. As a result, the firm's proprietor must make such a payment option available for products and services.
Learn More about the XCritical Crypto Payment System
XCritical is the leading supplier of software solutions, especially for companies operating in the Forex market. Its cutting-edge platform provides countless features and instruments to spruce up trading effectiveness and profitability. Users must join a platform and engage in simulated trading on a demo account to start making money. Before moving on to actual trading, it lets people become comfortable with the platform's functions and test trading methods.
Let's look at a handful of XCritical's benefits:
Users can do business from any location, including the most remote ones.
You can use a crypto wallet with its grand scope of benefits.
There is a trading capability on portable devices.
Complete integration with the CRM system, a tool that makes it simple to run your business, boost earnings by up to 40%, process applications more quickly, and save costs in half.
The platform has several built-in features, including charting, deposit services, one-click trading, and others.
With the cutting-edge technology of the crypto payment system by XCritical, the question of how do I accept crypto payments on my website will no longer be relevant to you. It was created to speed up and simplify transactions. The technology facilitates receiving and processing payments made with digital coins while providing brokers with practical solutions and a user-friendly experience. Users may efficiently process crypto payments while gaining access to storage and fund management features.
The system to accept crypto payments is easy to use once you get going. The software includes integrating payment processing using an Application Programming Interface, among countless other capabilities. It makes it feasible for consumers to quickly and easily personalize and customize the product to meet their needs. The distinctive algorithms this service uses allow for safe storage, efficient money management, and efficient processing of transactions. Try our ground-breaking instruments now and revolutionize your business processes.