Forex web resources have historically been ranked among the highest on the internet. The economic crisis contributed to increased interest in foreign exchange transactions, so countless brand-new brokerage companies have appeared. Given such competition, how do you achieve high results and stay on top? The best way out among brokerage companies is to focus on forex advertising to attract attention. To be at the top of the search queries, it is worth putting effort into building an advantageous Forex broker marketing plan. Keep reading, we tell you all the specifics of how to create it and what to include.
How To Market FX Broker
There are various reasons why you should not ignore brokerage marketing. Let us examine some facts:
Increase in visibility: Increasing your visibility helps you build credibility among colleagues and clients.
Expanding spheres of influence and conquering new ones: You may get a foothold in your and other markets.
Establishing trust: The more available you are to consumers, the more confident clientele and partners will be in you.
Developing a memorable brand tailored to your organization (or yourself).
Promotion is equally crucial as technology, intuitive platform design, and revenue because it doesn't matter how excellent your site is if no one knows about it. As a result, you must create landing pages, optimize content according to SEO, launch affiliate programs, and invest in websites, banners, and more.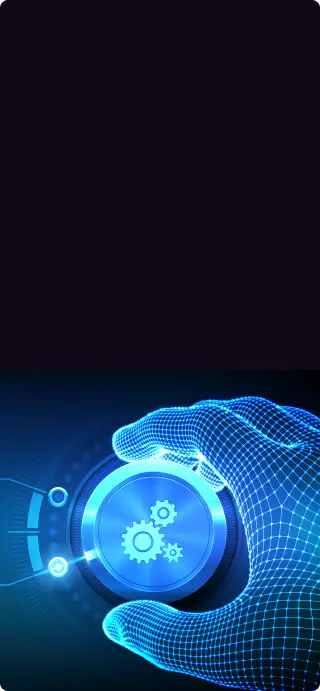 Turnkey Brokerage Solution For Your Business
Get the most profitable fully licensed fx/crypto brokerage software or ready-to-operate business in 48 hours. Best-in-class web & mobile trading platforms, sales-driven CRM, full integration with MT4/5, and 150+ payment providers.
Creating Forex Broker Marketing Plan from Scratch
Before diving into a strategy creation, it is pivotal to determine one's current placement on the map to success. It requires establishing all relevant measures that will inform the intended destination and allow a clear grasp of the required objectives. Then, you need to make up measurable goals with matching approaches to achieve them. Let's look at detailed, step-by-step recommendations on developing a forex broker marketing plan.
Analyze the current situation
SWOT analysis is the earliest, most significant, and most decisive planning point for forex trading companies. It is the stage at which you discover your strengths and shortcomings, estimate chances for growth and would-be threats.
Research your competition while examining your brand thoroughly. What makes them better or worse? What services are the most in-demand among customers? What are they doing wrong to keep them out of your business?
Identifying important growth indicators is the first step toward brokerage brand development. With the support of a rigorous SWOT analysis, your plan will have a defined strategy that you can follow for at least a year.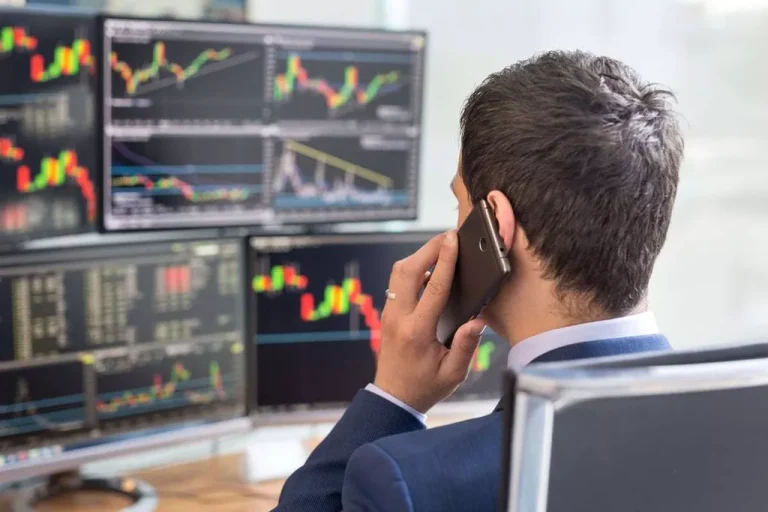 Outline the target audience
Analyzing and selecting the target audience is the next phase in building a thriving brokerage marketing plan, and focusing efforts on this step is critical. After thoroughly examining the current market environment and your place in it, you must correctly identify and classify clients.
Most likely, the corporation already has a consumer portrait. If not, it is critical to construct one. To illustrate, you may investigate and define the following parameters of the potential consumer audience:
Demographics — gender, age, occupation, social position, income;
Psychology — client pain points, unmet and existing demands.
Planning your fx marketing initiatives is simpler if you understand the factors influencing your audience's decision-making process. A thorough assessment of the customer always reveals if you need to spend money on one or another form of advertising. It also sets the stage for your brokerage marketing strategy.
Set SMART goals
Every powerful and practical plan should seek a high yield. How can you tell if your advertising expenses are worthwhile? It is critical to emphasize quantifiable aims applicable to the market condition and realistically feasible for the firm in a restricted time frame. The marketing plan always contains SMART targets to fulfill this purpose. They include Specific, Measurable, Achievable, Relevant, and Time-Bound objectives of your brokerage firm.
It is essential to remember a plan might have several purposes. Create a table with all the aims, then outline the strategies on your way to accomplish them.
Plan a budget
The next stage is to calculate and approve the budget. You must pay third-party sites and services for advertising placement and the company's overall marketing expenditures.
Examine the work of content production experts. Set a limit for launching targeted ads on social networks and monitor ad placement pricing in advance. If it is hard to predict costs precisely in advance, you can use estimated (mid-market) costs with a more significant value. Always try to foresee all potential hazards in your budget, including inflation, seasonal pricing variations, etc.
Creating an Effective Forex Broker Marketing Strategy
Let's review the key factors to come up with a productive forex marketing strategy.
Development of a unique trade offer
It is challenging to distinguish your product when considering only the chosen FX business model and its features. Brand awareness is, therefore, the essential factor in success in this case.
To effectively compete in the Forex market, a broker must have a distinct and compelling value proposition which distinguishes it from its competitors and attracts the attention of its target audience. It might be in the form of cheap commission rates, a great scope of trading instruments, access to instructional materials, or any other benefit traders are likely to appreciate.
Using digital marketing
In the modern world, a successful plan must incorporate digital marketing. A website, social media accounts, content marketing, and search engine advertising are all essential components of a Forex broker's online presence. It is pivotal to have a visually appealing website containing relevant to traders information. Moreover, consider the potential uses of email, SEO, and contextual advertising to generate brand-new clients.
Organization of educational events
Many traders actively seek step-by-step guides and assistance from their Forex broker. Consequently, organize educational events, such as webinars, online courses, or seminars, to provide clients with the necessary information and competence to engage in forex trading efficiently.
Ensuring the quality of customer service
A Forex broker's ability to retain current clients and draw in new ones depends on how well it serves its consumers. A quick and competent customer service crew is all-important for addressing inquiries.
Affiliate marketing
To build an affiliate network, think about investing in affiliate marketing. To spruce up your trading volume, devote enough resources to this project because affiliates are indispensable in bringing new traders to your platform. Furthermore, to get the best outcomes, pick a greater conversion rate. You may widen your marketing circle by encouraging your affiliates to bring on new affiliates.
Analysis of results and advancement of strategy
The strategy's improvement must assess its results continuously. A Forex broker must use analytical tools to evaluate the success of their initiatives and make any necessary adjustments.
To cap it all, it is critical to consider the regulatory regulations and policies of the country in which the broker conducts business when creating a successful marketing plan. Thus, compliance with relevant laws and constraints is required.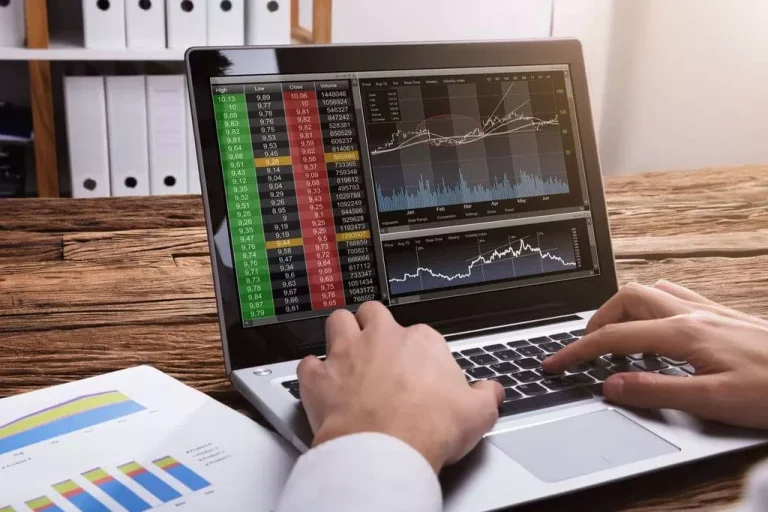 Tracking Performance
An effective Forex broker marketing plan necessitates an awareness of how to estimate your results. Measure your efforts objectively to alter the soft spots in your pan. What's more, it helps you understand if you're nearing the desired destination in your plan.
You should have countless metrics in place to keep abreast of the success of your campaigns. Website visits, email open rates, and lead-to-customer conversion rates are indispensable indicators. They highlight areas that need revision or extra funding.
Knowing who is reacting to your adverts and what kind of material connects with them can likewise be helpful when planning future campaigns. It could be advantageous to invest in technology measuring performance and providing results, such as crm software.
It is also helpful to examine clientele feedback to gain insight into which campaigns are more productive and which ones require improvement in raising brand recognition and generating leads. Social media platform reviews may assist you in ascertaining which campaigns have attracted the most significant attention and lead generation. Furthermore, surveys allow clientele to offer their take on the brand experiences. It may help you measure the efficacy of the steps. Evaluate all of this data correctly so that you may make changes to turn the results around.
Moreover, you need to observe competitors' behavior. It plays a pivotal role since it opens insight into their techniques, client base, and how well they have been working. It enables you to fine-tune the campaigns and develop more compelling strategies to reach new clients.
Benefits of XCritical Products
A thriving marketing project consists of many moving parts, but some are constant. Pay attention to products from XCritical. It is a set of functions and services without which your work in the brokerage will be complicated.
Using XCritical products can help you get the most out of your business. Let's look at the major items and their positive sides:
Crypto Exchange. It is a one-of-a-kind platform that allows you to transmit many coins instantly. The most significant benefit is exchanging digital tokens at market rates, making limit orders, and depositing and withdrawing cash. The purchase is accessible on over 30 exchanges.
Wallet. You will be able to invest your funds in a one-of-a-kind infrastructure solution. It enables a complete life cycle for virtual tokens' movement, from receiving and recognizing a payment to removing it from the system. The benefit is that dealing with crypto is quick and secure, with complete control over your tokens.
Payment system. It is a platform comprising everything investors want into a single service. The API allows you to connect to the world's biggest exchanges. You may use the service to move funds between businesses, compare prices, place orders, and view order history in a manner that suits you.
Crypto Connectors. With the help of this service, you may link your customers with more than 30 Bitcoin exchanges. It gives you access to data on a global trading level and lets you make orders without limitations.
To conclude, a set of tools from our company greatly benefits your business. Keep in mind any marketing plan must have a specific objective and a set of advertising instruments. After choosing your audience and the values you want to share with them, go to work and specifically target the demographic that best fits your business. The more concepts, theories, and tools you can use in marketing, the better. It's always preferable to base judgments on as much data as possible.